Shopping Cart
Your Cart is Empty
There was an error with PayPal
Click here to try again
Thank you for your business!
You should be receiving an order confirmation from Paypal shortly.
Exit Shopping Cart
The Test Beta for Broken Dreams : First Light is now available! Go to it's game page or visit the Beta page to gain access to it after signing in to your Cup of Tea Games Beta account. Feedback is necessary for us to be able to continue improving it so that the public release would be in tip top shape. Feedback is welcome through our Twitter DM's, Discord channel, blog comment section, and our Youtube channel comment sections. We thank you so much for giving it a go!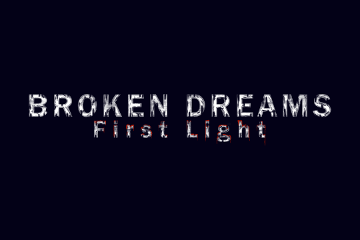 Check out the trailer in the Game Page and further information.
The avid person in which follows and keeps up with Cup of Tea Games has noticed a massive decline in communications and posts from myself, Cup of Tea Games, and other news material regarding Cup of Tea Games and it's games. I shall assume and answer the questions I belive are relevant to the situation.
Why the sudden silence from Cup of Tea Games?
Cup of Tea Games as many know is an Indie Studio that primarily operates remotely from diverse places of the world. Meaning that our developers live in remote places and maintain communication via superb online tools that allow us to keep track of information and develop our games. However, with the best software available, it does not mean communication shall be crisp. In any indie dev team, people come, people go, people don't respond, work is left undone, etc. That's the reality when it comes to creating content in a team moreso in starters such as ourselves. We are currently facing a shortage in man power for our media and content generation as well as our current project.
But if it's a normal occurance, What happened this time?
Throughout 2 months ago since the passing of Hurricaine Harvey, Irma, and Maria. Many people from the southern US and Caribbean where largely affected by these devastating hurricaines, some members of Cup of Tea Games where affected, myself included. Which lead to significant reduction in develpment and maintanence.
So What Now?
Time for a change. Cup of Tea Games is now undergoing staff reassignment and management to better organize our operations. Our current project, Project Dream shall officially continue it's development with the members curently present and shall seek out new ones to help shave off the development time needed to complete our milestone. Upcoming soon there shall be more screenshots of what's being developed as well as more consistant update in our blog. We intend to post a vast amount of content in our blog and pass it on to our social media so we can generate more readers for this page as well as deliver on more content.
That being established, I will also post some content in my personal channel as well over my end of the development table as well as update progress over changes and new content for Cup of Tea Games. I hope for my sake and for everyone in Cup of Tea Games that we shall recover and come back properly!
Whilist working on our projects, we do require sometimes individuals willing to give a hand in order to work on or complet projects, we have yet to announce bigger plans but the best that we can say for now is the following :
1.) Oka the Neko update on the works
- New costumes
- No adverts.
- New designs
Oka the Neko has been released for quite some time and we figured the best way to move on from the game is to give it on big final update. We do support the game for fixes but we have to move on into other projects. So the support for Oka the Neko shall unfortunately end quite soon. So we shall take away ads since they contribute to quality loss, since mobile ad revenues i ever so insufficient, we decided to rid of it all together. However, we have recieved some fan costume designs that we are willing to incorporate into the game as long as do some bug fixing, price reduction, and so forth. Expect the new update to arrive in the next coming weeks.
2.) Project Dreams
We have been extrordinarily obscure over our current game projcet dubbed Project Dreams, and for good reason. When completely new and different approaches to make games are made, different types of people are required for job. This explains why most of Cup of Tea Games members are 3Dorienteated so you have the idea that the project itself is 3D. We promise we'll showcase content at te very least of next month over this, as resources and game content is far too insufficient to showcase, since we want to give a proper impression over the game. So we shall update the website quite soon in the "Games" page to include more details about this. Until then, patience is key!
3.) New Members
We have recieved a vast number of applications for not only Project Dreams but also for Oka the Neko. We now have chosen one Story Narrative Writer in order to give more depth to Project Dreams, and we have now a new 2D Artist for Oka the Neko. We shal put both of themto the ultimate test in order to ensure both projects's quality should stay where it should be. Therefore, the members page should be updated quite soon. We are also seeking a PR Manager to aid us with twitter and social media in general as we devote the great majority of our time working on these projects. So the Open Positions page should be updated as well!
Remember, Patience is key.
- Boris Pettersson
/