Shopping Cart
Your Cart is Empty
There was an error with PayPal
Click here to try again
Thank you for your business!
You should be receiving an order confirmation from Paypal shortly.
Exit Shopping Cart
It's finally time for a new update for Oka the Neko!
Oka the Neko came out months ago and it was a very exciting moment for Cup of Tea Games. Now with a few requests from fans of the game, we introduce to you a new update that satisfies with such demads, the Cosplay Update!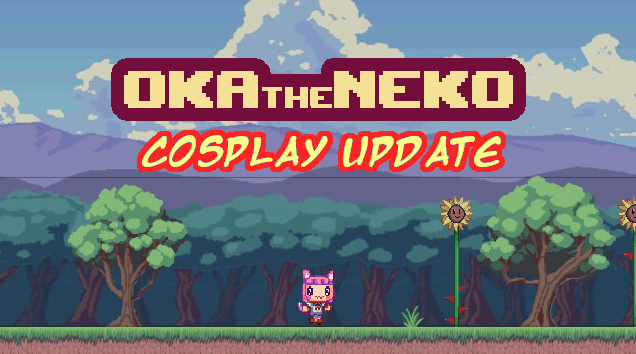 This update shall include the following :
- 8 New anime insipred costumes
- 2 New Songs
- New WideScreen feature
- Greatly reduced prices in the Shop
- Improved Character Interaction
- General Bug Fixing
This Update shall begin testing phase as a test build exclusive for Site Members of Cup of Tea Games!
If you wish to try it out a week before release, go to the Members Page
Whilist working on our projects, we do require sometimes individuals willing to give a hand in order to work on or complet projects, we have yet to announce bigger plans but the best that we can say for now is the following :
1.) Oka the Neko update on the works
- New costumes
- No adverts.
- New designs
Oka the Neko has been released for quite some time and we figured the best way to move on from the game is to give it on big final update. We do support the game for fixes but we have to move on into other projects. So the support for Oka the Neko shall unfortunately end quite soon. So we shall take away ads since they contribute to quality loss, since mobile ad revenues i ever so insufficient, we decided to rid of it all together. However, we have recieved some fan costume designs that we are willing to incorporate into the game as long as do some bug fixing, price reduction, and so forth. Expect the new update to arrive in the next coming weeks.
2.) Project Dreams
We have been extrordinarily obscure over our current game projcet dubbed Project Dreams, and for good reason. When completely new and different approaches to make games are made, different types of people are required for job. This explains why most of Cup of Tea Games members are 3Dorienteated so you have the idea that the project itself is 3D. We promise we'll showcase content at te very least of next month over this, as resources and game content is far too insufficient to showcase, since we want to give a proper impression over the game. So we shall update the website quite soon in the "Games" page to include more details about this. Until then, patience is key!
3.) New Members
We have recieved a vast number of applications for not only Project Dreams but also for Oka the Neko. We now have chosen one Story Narrative Writer in order to give more depth to Project Dreams, and we have now a new 2D Artist for Oka the Neko. We shal put both of themto the ultimate test in order to ensure both projects's quality should stay where it should be. Therefore, the members page should be updated quite soon. We are also seeking a PR Manager to aid us with twitter and social media in general as we devote the great majority of our time working on these projects. So the Open Positions page should be updated as well!
Remember, Patience is key.
- Boris Pettersson
Oka the Neko : Running Game (Private Beta.)
Before we go public on the beta, we are testing out the final version before the public beta with fellow developers and of course super close buddies. But don't worry, a public link shall be issued in a few days from now over the public beta and if it all goes swell than the game shall be released!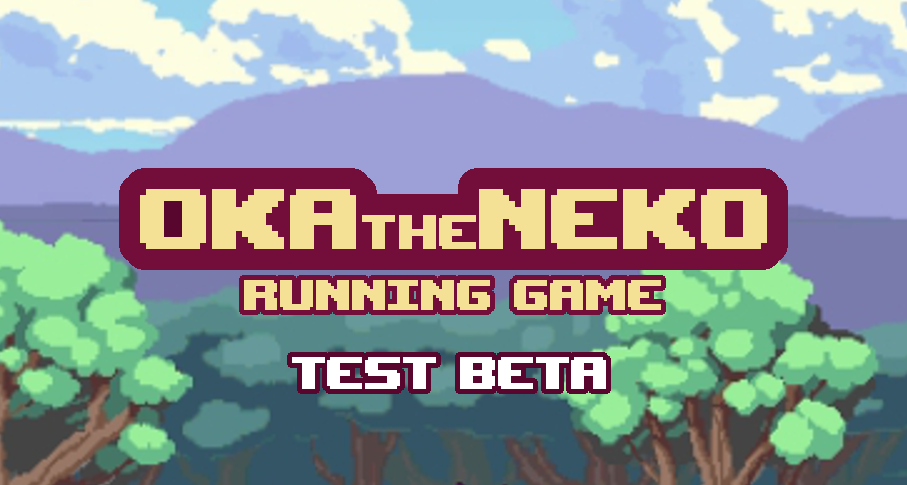 Oka the Neko's Private Alpha has ended some time ago, so here are the updates so far : 
- Fixed Framerate from not being constant on mobile devices.
- Significantly shortened long load times for gameplay and Shop.
- Added costumes and music to be bought at the shop as well as gameplay perks. 
- Added 4 new interactable characters in main game.
- Added a Real Time Day & Night cycle for the game.
- Added 3 new achievements in the game.
- Fixed known Leaderboard glitches.
- Added rare coins.
- Added Ads in the game. (Don't worry, they're not the annoying kind of ads.)
- Alot of minor bug fixes that pertain to performance.
The game's Beta is almost here so we shall launch a private beta to members here at CTG so you guys can get to see for yourself how the game is before launch! Expect the beta available anytime soon!
The public test alpha session has ended, ladies and gentlemen. We have collected some data and shall use it to improve the overall feel and gameplay of the game. We shall provide post updates over the game at the meantime right here in our blog! Expect the new and improved beta right around the corner any time soon!
.
Here are some known improvements done to the game so far :
- Fixed stability and framerate issues.
- Added functioning leaderboards and an intigrated achievements system.
- Added more music into the main game.
- Optimized audio files to save a whopping 30 mb.
- Added "Hard Mode" sets the games difficulty to the max on start of the game.
Things that are missing for the Beta Release.
- A Solid Design for the main Shop of the Game
- In Game advertisements
- Add items to be able to be purchased at the shop including Costumes, Music & Skins.
Development of Oka the Neko has arrived into a stage to test the first impressions with it's key features which is the actual gameplay itself. This is a closed Alpha test and a limited amount of people can test the Alpha version of the game. This test shall only test gameplay and connectivity with Google Play Services, and therefore some features of the game are disabled as they are not key features for this test. 
Alpha Requirements
- Android Version 4.5 and up.
- At least 40MB of free space.
- Have device connected to the internet.
Download Link
Download link no longer available
Anyone may leave their first impressions of the alpha on the comment section of this fourm. Happy Testing!

/